http://liarparadox.org/HP_Infinite_Recursion.pdf
The following is based on the material from the above link:
It combines everything into a single Turing Machine definition
and corrects, clarifies and simplifies the original text.
The second start state of Ĥ has been renamed to qx.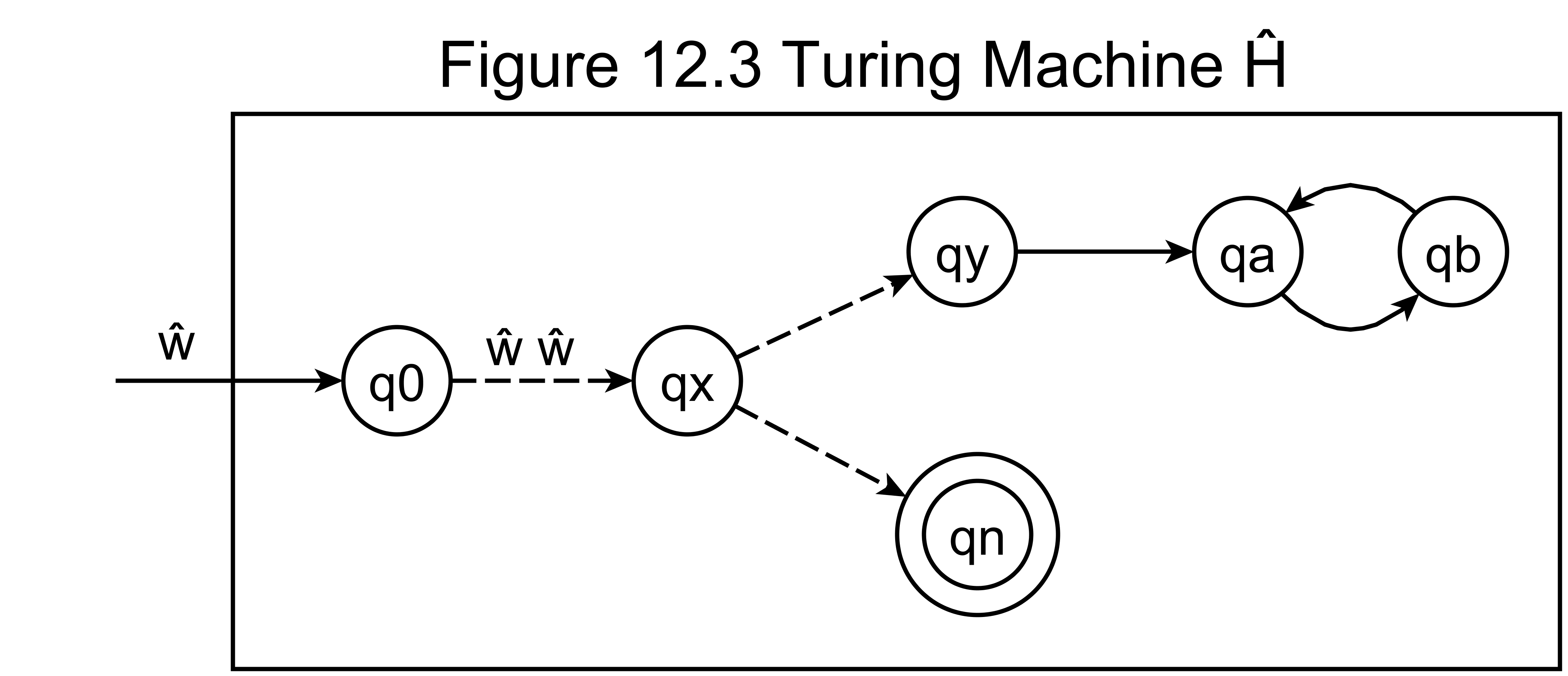 Definition of Turing Machine Ĥ (state transition sequence)
q0 ŵ ⊢* Ĥ qx ŵ ŵ ⊢* Ĥ qy ∞
q0 ŵ ⊢* Ĥ qx ŵ ŵ ⊢* Ĥ qn
Turing Machine Ĥ is applied to a Turing Machine description of itself ŵ.
Would Ĥ transition to its state (qy) or ((qn)) on ŵ ?
To answer this question we perform an execution trace on Ĥ
(1) At q0 Ĥ makes a copy of its input, for clarity we will call this copy ŵ2.
(2) At qx Ĥ begins to evaluate what ŵ would do on its input ŵ2.
Execution trace of Ĥ analysis of finite string ŵ
(3) At q0 ŵ would make a copy of its input, we will call this copy ŵ3.
(4) At qx ŵ would begin to evaluate what ŵ2 would do on its input ŵ3.
Can you see the infinite recursion?
The end result of all of this is that The Halting Problem proof suffers from the exact same Pathological Self-Reference (PSR) error as the Liar Paradox.
We must first formalize expressions using Higher Order Logic (HOL) with Self-Reference Semantics (SRS). Then we translate these expressions intro their corresponding Directed Acyclic Graph (DAG).
PSR is detected when the translation of a HOL expression into a DAG requires the insertion of infinite cycles into this otherwise acyclic graph.
(New insight: cycles may be OK infinite cycles must be rejected.)
Pathological-Self-Reference(X) means that expression X specifies an infinite evaluation sequence that never resolves to True or False.
LP  ≡  ~True(LP)           // Liar Paradox
  Ĥ  ≡     Halts(⌈Ĥ⌉)         // ⌈Ĥ⌉ is TMD of Ĥ
  G  ≡  ~Provable(⌈G⌉)   // ⌈G⌉ is Gödel Number of G
Copyright 2004, 2016, 2017, 2018 Pete Olcott